Online Store
We only ship on Tuesdays and Thursdays. Estimated delivery is 2-3 days after ship date to most destinations. Transit times will vary.
Due to Covid-19 USPS is experiencing shipping delays. For deliveries on or around a holiday, allow up to one week of transit time. USPS does not guarantee perishable items.
Our World Famous Chocolate Pecan Pie w/ Tin
00016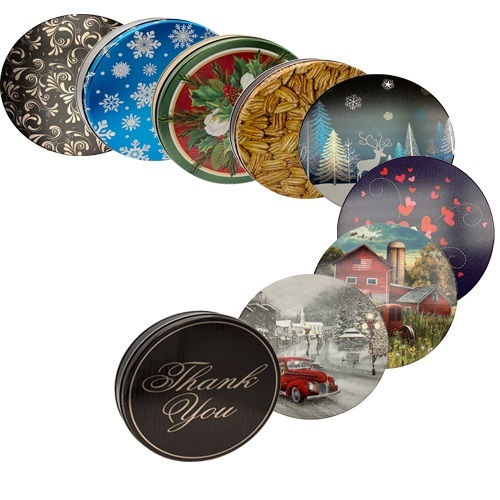 Our famous chocolate pecan pie in the "holly pattern" tin.
These pies are deliciously unforgettable because we also include a personalized note with each one, making it a great gift for any holiday or occasion.
Price includes pie, tin, personalized note and shipping.
Ingredients: Sugar, milk powder, pastry flour, salt, butter, shortening, eggs, vanilla, corn syrup, chocolate, pecans.