Store
Amish Peanut Butter 12oz
673166025752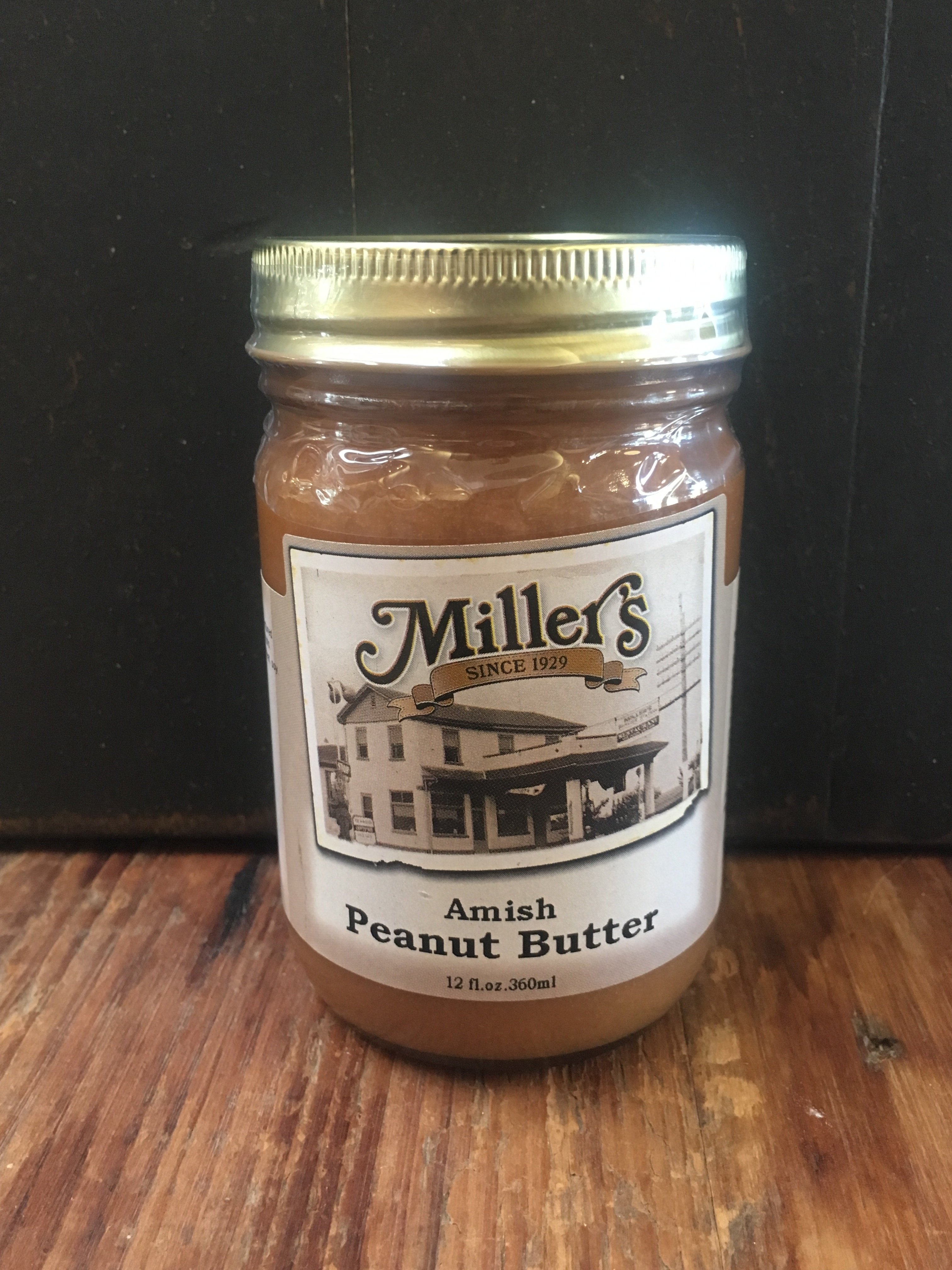 A creamy peanut butter that captures the taste of roasted peanuts. Delicious on toast, crackers, fruit, or your next ice cream sundae.
Amish Peanut Butter Church Spread Recipe:
2 cups of brown sugar
1 cup water
2 cups peanut butter
7 oz marshmallow creme
2 tbsp light corn syrup
1 tsp of vanilla or maple flavoring
In a saucepan bring to a boil the water and sugar.
Add flavoring, peanut butter, corn syrup, and marshmallow creme.
Stir together until well blended.
Let cool, and serve on toast or as a dip for fruit.
Ingredients: peanuts, corn syrup, water, egg whites, dextrose, hydrogenated veg. oils, salt, artificial flavor, cream of tartar, xanthan gum, artificial color
Store