Store
Sweet Pepper Jam 12oz
673166025424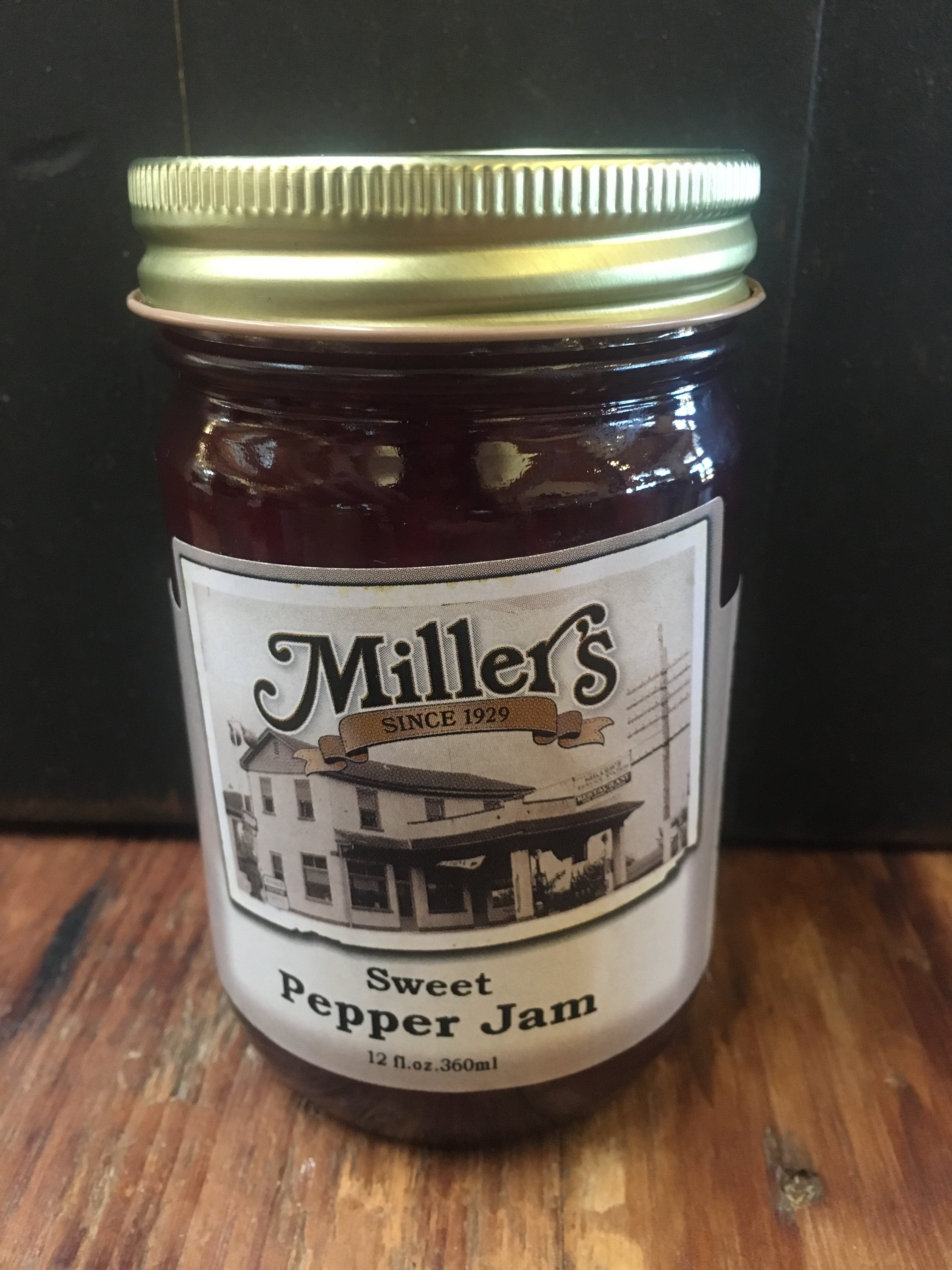 Our #1 selling jam is made from sweet red peppers. This jam is great served over cream cheese, an appetizer locally known as Amish Caviar. It is also great as a dipping sauce for chicken nuggets, in a vinaigrette or as a glaze for pork or chicken.
Recipe for Amish Caviar:
1 block of cream cheese
crackers of choice
2 tbsp of sweet pepper jam
Place cream cheese block on dish.
Spoon the sweet pepper jam on top of the cream cheese.
Serve with crackers for dipping
Ingredients: sugar, red bell peppers, water, pectin, citric acid, salt, vinegar
Store