The Quilt Shop
Quality. Selection. Value.
We focus on quality, selection and value in order to provide you with the best that Lancaster County has to offer.
Note: This web page provides a "Summary" of our Quilt Shop. For a more complete view of our shop and quilts, CLICK HERE
Hundred of handmade quilts.
Choose from hundreds of handmade quilts, quillows, wall hangings and exquisite gift items from Amish, Mennonite, and other local artisans. Members of our friendly, knowledgeable sales staff are always available for questions.
3,500 square foot, well-lit showroom.
Our meticulous Quilt Shop staff selects only the finest examples of craftsmanship to fill our spacious 3,500 square foot, well-lit showroom.
CLICK HERE TO WATCH OUR QUILT SHOP VIDEO
Call 717-687-8439 for availability, sizes, colors and prices. Follow us on facebook.
Miller's Gift & Bake Shop
Conveniently located right inside of Miller's. Take a piece of Lancaster County home by shopping our selection of books, DVD's and souvenirs. We carry home decor, candles, soaps, jewelry, mugs and gifts for every occasion. We also proudly carry an assortment of "Made in the USA" gift items. In addition to our fresh baked goods, we feature locally made fudge, coffee, and a large assortment of jams, jellies and pickled vegetables made from local ingredients.
Shop our fresh baked pies, breads and sweet treats that are baked daily at Miller's Bakery. We use traditional recipes and fresh ingredients to provide you with the tastiest baked goods in Lancaster County. Make sure to check out all of our signature baked items and local favorites:
Anna Miller's Wet-bottom Shoo-fly Pie
Gourmet Apple Pie
Miller's Own Chocolate Pecan Pie
Raisin, Plain and Pecan Stickies
Raisin Bread with Icing
Whoopie Pies
Ship-a-shoofly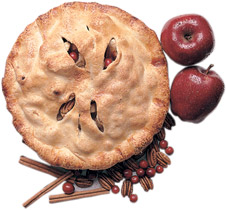 Send something deliciously different! If a singing telegram isn't quite right and flowers seem ordinary, then have we got an idea for you! Next time, send one of Anna Miller's wet-bottom shoo-fly pies or chocolate pecan pies.
They're unforgettable and because you include a decorative tin and personalized note, they make great gifts for any holiday or special occasion.
Anniversaries
Birthdays
Graduations
Mother's Day
Father's Day
Thanksgiving
Christmas
or any occasion
To "ship-a-shoofly" or chocolate pecan pie, call us toll-free at 800-669-3568 or

Hours, menus, and product offerings are subject to change. Note that this program will be suspended from Jan into March.
Bible History Exhibits & Gift Shop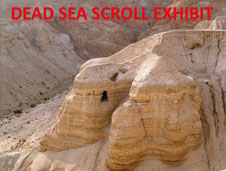 Bible History Exhibits & Gift Shop is located at 2827 Lincoln Highway East (Rt.30) near Miller's Smorgasbord Restaurant in the yellow house. The Bible History exhibits feature the recreations of the renowned Dead Sea Scrolls including the famous Great Isaiah scroll, the Psalms, the Copper Scroll, and the Commentary on Habakkuk. Other highlights include replicas such as: the shroud of Turin, the Pilate description, the Rosetta Stone, key tablets related to Genesis, and artifacts related to the Exodus in Egypt. Experience the Bible like never before! Be able to see and touch artifacts from the ancient world and better understand the context of the Biblical Stories. For the hands-on adventurers, there is a simulated archaeological dig site. Be an archaeologist for a day and learn the basic principle archaeology. Have fun and learn at the same time. Dig pits include: dinosaur bones, sharks' teeth, fossils, and many beautiful stones and minerals. Take a small bag of fossils home with you! The Gift Shop has many replicas relating to the Bible. We have ancient coins, oil lamps, and papyrus from Egypt and Israel.
Open 10 AM to 5 PM, Thursdays, Fridays, and Saturdays. Closed on holidays. Tickets are $8 for adults and $6 for children 5-12 (4 and under are free). Senior discount only $7.50. For more information, Click Here
WhitsEnd Wine Cellars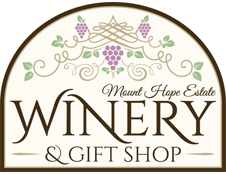 WhitsEnd Wine Cellars at Miller's Smorgasbord features award – winning wines locally grown, produced and bottled by Stargazers Vineyard of Coatesville, Chester County, Pennsylvania. Taste our family of fine wines, including varietals made from Estate grown grapes, as well as delicate blends. Sample a selection of wine intended to appeal to nearly every palate ranging from dry, oak aged Chardonnay to sweeter wines such as Moscato and late harvest Vidal. We also offer balsamic vinegars and olive oils, wine accessories, wine related gifts, vintage glassware and more.  COMING SOON:  We will soon welcome Manatawny Creek Winery to our shop.  Manatawny Creek Winery, Douglasville, PA, will offer a range of Estate grown wines to add to your wine tasting experience at WhitsEnd Wine Cellars.
WhitsEnd Wine Cellars at Miller's Smorgasbord, 2815 Lincoln Highway East, Ronks (717) 553-9143 • Visit our website

OPEN DAILY: April-December: Mon 1-7, Tues 1-7, Wed 1-7, Thur 1-7,
Fri 1-8, Sat 12-8, Sun 12-5, plus extended holiday hours.
January-March: Saturday 12pm-7pm, Sunday 12pm-5pm, plus evening weekday hours.
The Tee Parlor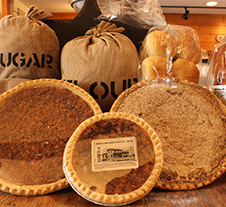 Specializing in embroidery, the Tee Parlour features over 300 t-shirt and sweatshirt designs. These shirts and sweats are embroidered right here in Intercourse, Pennsylvania. Quality and selection are guaranteed. Open 7 Days 9:00 am - 8:00 pm - Hours vary seasonally.
Ruthie's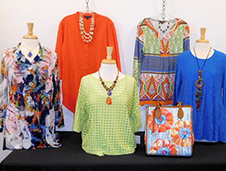 Ruthie's specializes in beautiful clothing, fun jewelry, unique handbags, and most importantly, friendly service. What will set your experience at Ruthie's apart from other retailers is the personal attention you will receive from our caring staff, ready and eager to help you find that perfect new addition to your wardrobe, and the accessories to match, or that unique gift for a friend.

We have a delightful variety of women's apparel, including Tribal,Multiples, Habitat, Focus, Color Me Cotton, Clara Sunwoo and many other fashion brands, both classic and trendy. We also carry Brighton handbags and jewelry. We offer several brands that are made in the USA, and new lines are added regularly. We carry plus sizes to 3X.

Our store hours are Mon-Thurs 10-6, Fri-Sat 10-7, and Sun 12-6. 717-947-0667 Click Here for more