Harvest time in Lancaster County is one of the most beautiful times of the year. Check out our latest infographic to learn more about the crops that are harvested near Lancaster, PA!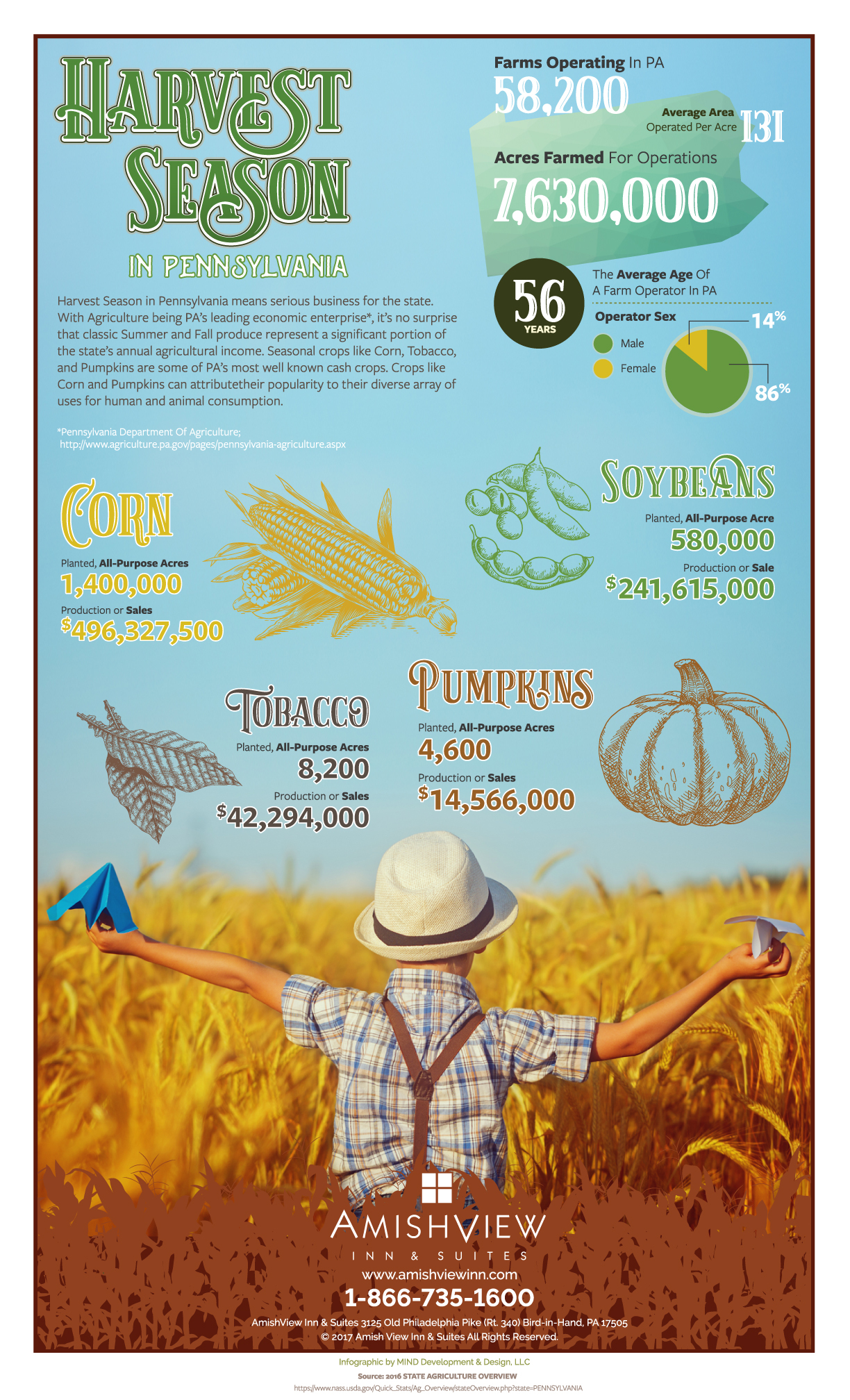 From the infographic:
"Harvest Season in Pennsylvania means serious business for the state. With Agriculture being PA's leading economic enterprise, it's no surprise that classic Summer and Fall produce represent a significant portion of the state's annual agricultural income. Seasonal crops like Corn, Tobacco, and pumpkins are some of PA's most well known cash crops. Crops like Corn and Pumpkins can attribute their popularity to their diverse array of uses for human and animal consumption."
Experience The Harvest For Yourself
Want to see the beauty of Lancaster's Harvest for yourself? Come visit us at Amishview Inn! Our rooms have stunning views of the surrounding farm land, giving you an up close view of the local crops.
Love this infographic and want to put it on your site? Simply copy this code and paste it into your page to share with others
<a href="https://www.millerssmorgasbord.com/" title="Amishview Inn and Suites"><img src="https://www.millerssmorgasbord.com/wp-content/uploads/2017/10/Harvest_Infographic.jpg" alt="Harvest Time In Lancaster County, PA - Infographic by Amishview Inn and Suites" style="border:none;" /></a>