Smokehouse BBQ and Brews - A fun new dining experience featuring authentic, slowly-smoked American BBQ, house-made sauces, sandwiches, sides & salads. The full-service bar features signature cocktails, local wines, and hand-crafted brews, with Twelve on Tap www.SmokehouseBBQandBrews.com • Open 7 Days • Call Ahead Seating & Walk-ins Welcome • 717-768-4400
Smokehouse BBQ & Brews at Plain & Fancy Farm 3121 Old Philadelphia Pike (RT 340), Bird-in-Hand PA GPS issue? Try Ronks PA .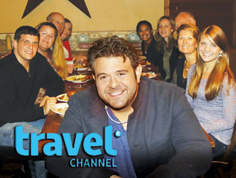 The Amish Experience
The Amish Experience is an entertaining and educational way to understand and learn about the Amish. Our one-of-a-kind Experience Theater takes you into the lives of the Amish and re-creates dramatic scenes thru special effects. Newly re-mastered this spring, "Jacob's Choice" is a must-see experience for every visitor.
More information at AmishExperience.com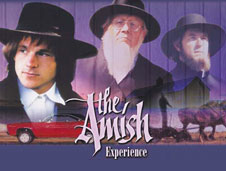 Amish Country Homestead
Explore the Amish Country Homestead's 9 room Amish house and schoolroom with a guide to understand Amish customs, dress, and adapting to life without electricity. It's the county's only designated "Heritage Site" Amish house tour. At the theater and house, visitors will experience "what it means to be Amish."
More information at AmishExperience.com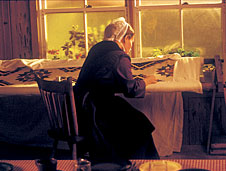 Amish Country Tours
Don't miss our Amish Country Tours, a guided, two-hour tour featuring the unspoiled backroad beauty of Amish farmlands, one-room schools, and Amish Cottage industries. We also feature a new, critically acclaimed VIP Tour, with tickets available at the AmishView front desk.
More information at AmishExperience.com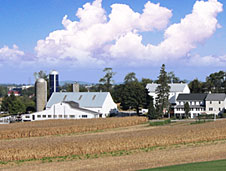 Aaron & Jessica's Buggy Rides
A family owned business, operated by Amish, Brethren and Mennonites (our family settled here in 1757). On your three and a half mile, 25-minute tour, get "insider information" from experienced drivers on everything you see on your tour…Amish schools, shops, farm stands, businesses, show store, machine shop and horse dealer. We ride in sun, snow or rain. Sleigh rides in winter.
More information at AmishBuggyRides.com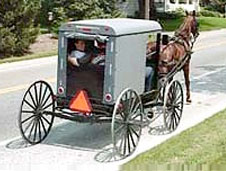 The Country Store
Plan to spend a morning, an afternoon, or an evening at the farm. Start your shopping at the Country Store, where you'll find books, videotapes, candles, souvenirs, local handcrafts, and much much more. But be sure to venture out and discover treasures throughout our property, including
Amish Garden and Farm Animals - Our gardens are carefully tended to by a local Amish farmer, and you can even buy fresh vegetables and canned goods to take home. Make sure to check out the donkeys, lambs, goats and more, right next door at the Farm Animal Exhibit.